---
---
What is OnLand?
The OnLand application acts as a "virtual Land Registry Office" (LRO), where you can search or browse land registry records in the Ontario Land Registration system. Currently, you can search for Historical Books from any Land Registry Office, but in the future you will be able to search writs, documents and property title records.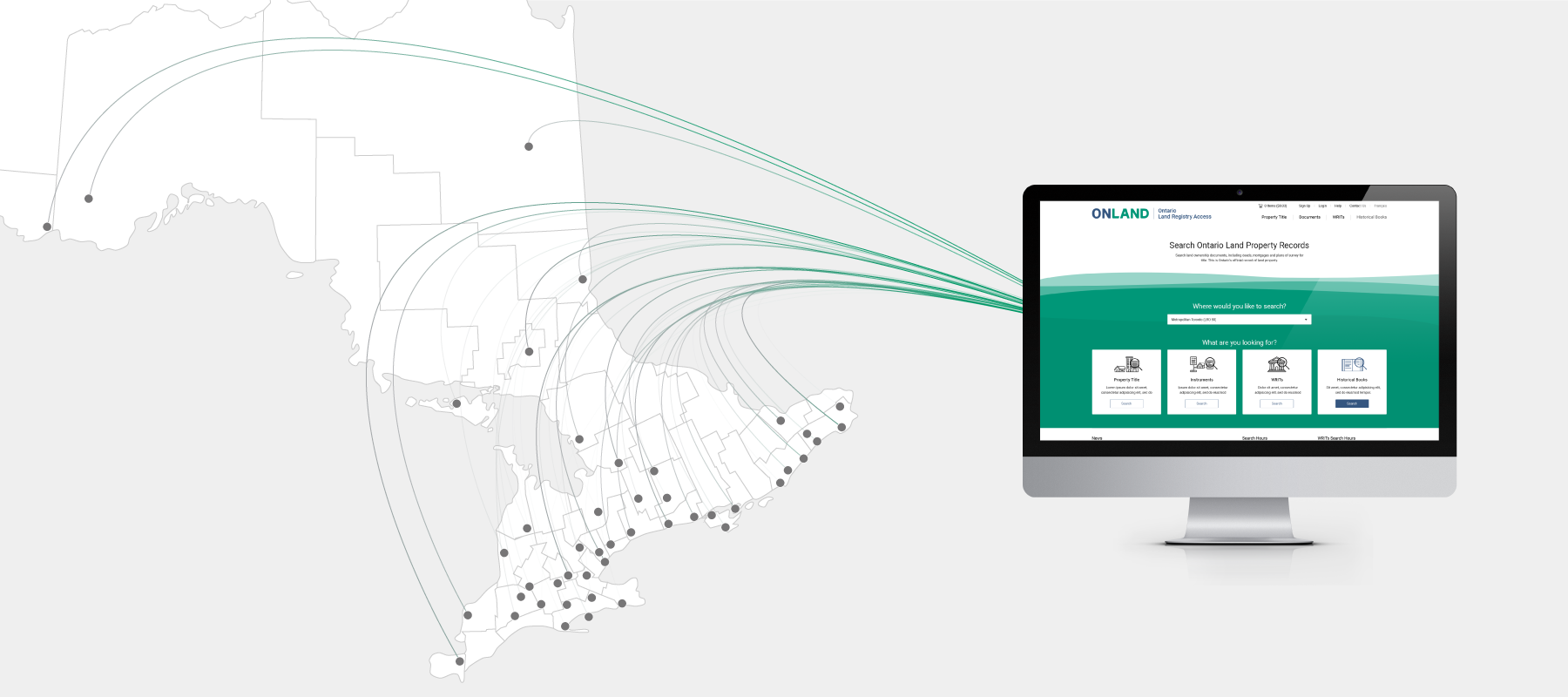 ---
Getting Started with OnLand
1. Find your Land Registry Office
From the OnLand Homepage, under Where would you like to search, begin typing the name of the city, town, or LRO you'd like to search in. The results will display as you type.
From the results in the list, scroll down and select your LRO.


You can also select the arrow next to the drop-down list and scroll through the list to find your LRO.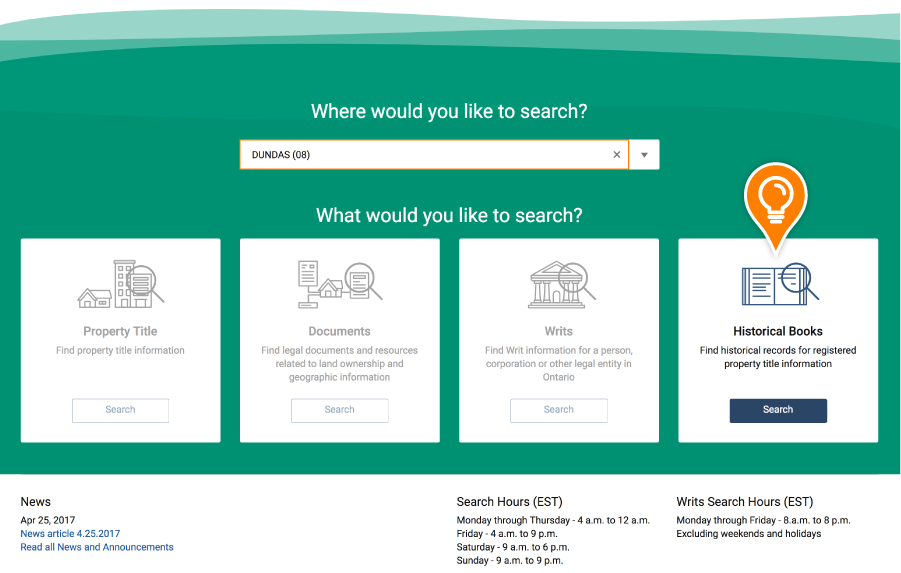 ---
What is a Land Registry Office?
A Land Registry Office is a physical location in various cities across Ontario where you can register and search official property records using Ontario's land registration system. These records include parcel registers and documents such as deeds, mortgages, plans, and writs.

---
Why do I have to select a Land Registry Office?
Documents are registered and certified in the Land Registry Office specific to the geographic location of the property. In order to locate a document when searching you will need to select the LRO where the document is registered.

---
OnLand Business Hours
Searching is available only during business hours.

Historical Books Search
Monday through Thursday – 4 a.m. to 12 a.m.
Friday – 4 a.m. to 9 p.m.
Saturday – 9 a.m. to 6 p.m.
Sunday – 9 a.m. to 9 p.m.
Writs Search
Monday through Friday – 8 a.m. to 8 p.m.
Excluding holidays
---
Glossary Terms
What is a "gore lot"? What does "geographic description" mean? For these terms and more, see the OnLand Glossary.