Teranet, and our partners at ServiceOntario are pleased to announce that OnLand now has full search capabilities for historical and current property records.  You can search and download property-related information online from the convenience of your office or home.
New Documents and Properties Categories
In the Documents category you can search for:
Copies of Instruments, Plans and Evidence including Certified Copies upon request
Register and Index reports for the Highways Register, Trans-Canada Pipeline Register, Subdivision and Reference Plan Index and Power of Attorney
Standard Charge Terms
In the Properties category, you can search for a variety of property-related information including:
Parcel Registers including Certified Copies upon request
Maps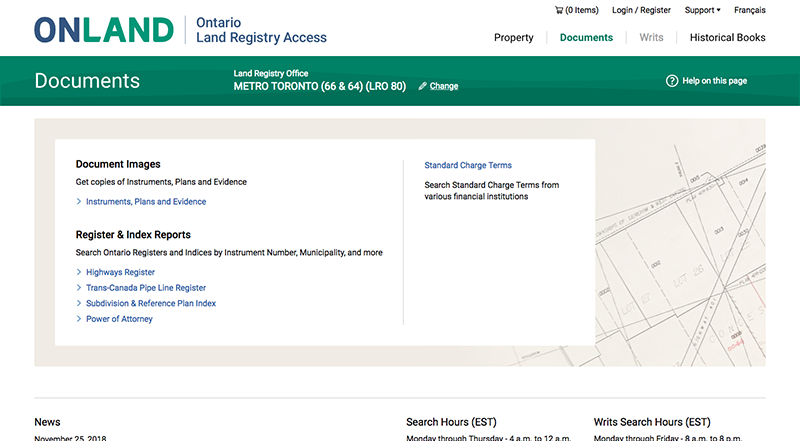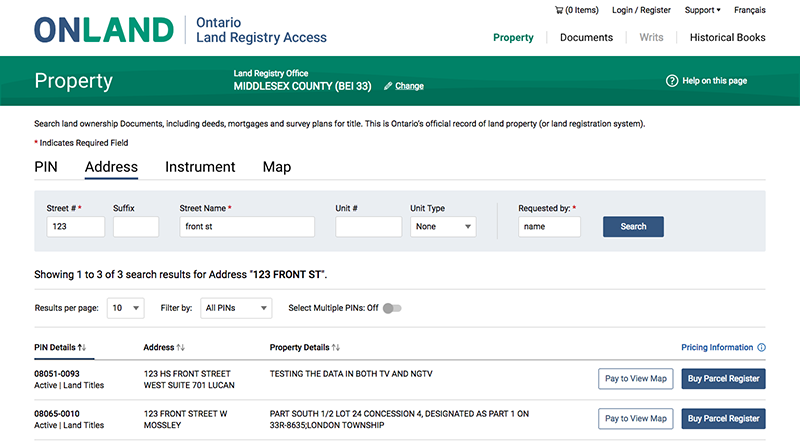 New Payment Capabilities
OnLand now accepts Interac and credit card payment for your search and Document orders. The pricing for copies of Instruments, Plans, Parcel Registers, Maps and Certified Copies can be viewed here: payment and pricing
New Delivery Options
Previously, you needed to visit a land registry office to obtain copies of your search results. Now you can download your property information directly to your computer or mobile device. If required, you can also request delivery to a physical address by courier.
Expanded Help Centre and User Assistance Forms
To complement the new functionality, we have added comprehensive Online Help which includes video guides.
You can now use our online User Assistance Forms such as Pre-Approval, Override and Correction, making Land Registry requests faster and more efficient.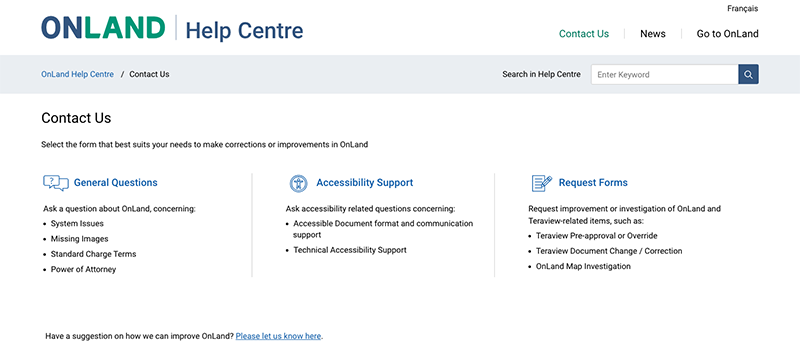 Easy to Set up
OnLand is quick and easy to use with no account setup required. Simply enter www.onland.ca in your browser and all the functionality is at your fingertips.  If you have an existing ROSCO and Teranet eXpress account, you can use your credentials to login to OnLand.  
To ensure that you access OnLand's full functionality, you may need to refresh your screen by selecting F5 on your keyboard.